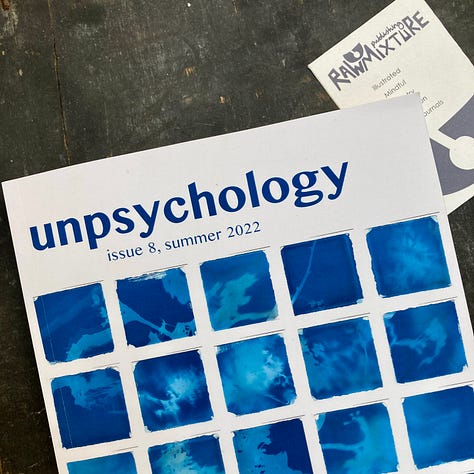 Why subscribe?
Subscribe to get full access to the Unpsychology Voices newsletter, online content and links to download Unpsychology Magazine's free digital editions and other material.
Stay up-to-date
You won't have to worry about missing anything. Every new edition of the Unpsychology Voices newsletter goes directly to your inbox.
Submit your work
If you have an idea for a piece of writing, art or other creative contribution to the Unpsychology project, please get in touch. We publish an annual magazine (a free PDF and a reasonably priced print edition too).

Subscribe to Unpsychology Voices